About This Course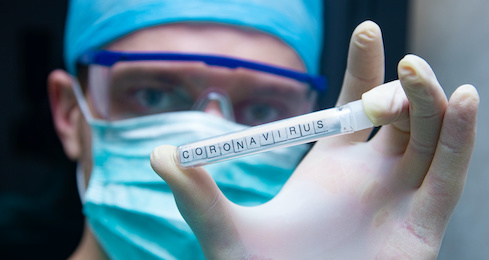 ---
Instructions
You will have 5 days to complete this course from date of registration.

After 5 calendar days your course will be cancelled

All exams need to be completed within the time frame given

You are entitled to 3 attempts to re-write your Summative Assessment (Exam) if found Not Competent

IF YOU ARE FOUND SKIPPING THE COURSE BY CLICKING THE COMPLETE BUTTON YOU WILL BE AUTOMATICALLY DISQUALIFIED.

After completing the Summative Assessment (Exam) will be evaluated by an assessor.

You will then be Redirected to the course where you will be able to download your certificate.

If you are declared Not Yet Competent and have exceed the time frame given OR the course has expired you will have to re-register and pay.

Unit standards are not displayed on the online certificate, if unit standard is required please contact our offices at certificates@essholdings.co.za
This training course provides information regarding Covid-19, the dangers of Covid-19 and how to implement workplace controls for Covid-19 in work areas.
10 TIPS FOR TAKING THIS ONLINE COURSE
1. Identify your learning objectives.
2. Familiarize yourself with what is expected.
3. Hold yourself accountable.
4. Practice time management.
5. Create a dedicated study space and stay organized.
6. Eliminate distractions.
7. Figure out how YOU learn best and build a study plan.
8. Make sure that you have reliable internet access.
9. Review, Revise, Repeat.
10. Stay motivated.
Learning Objectives
Understanding the Corona Virus
Understanding how the Virus Spread
How to Prevent the Spread of the Corona Virus
Managing Covid-19 at the Workplace
Module 01: Covid-19 At The Workplace
Study Unit 01: Understanding Corona Virus
Study Unit 02: How does the Corona Virus Spread?
How does the Corona Virus Spread Quiz
Study Unit 03: How to Prevent the Spread
How to Prevent the Spread Quiz
Study Unit 04: Managing Covid-19 at the Workplace